Lodge Specific News (1)
On Monday March 4th, 2019, Brother Ted Wallace visited West Chester Lodge #322 and gave a presentation on Theodore Roosevelt. Brother Wallace arrived dressed as the Rough Rider himself.
The presentation lasted just short of 30 minutes and covered the life of TR from birth to death. What made the presentation so unique were the topics covered. Instead of the main highlights that are widely known about TR, Brother Wallace gave more depth to the life that sculpted Theodore Roosevelt. We thank Brother Wallace for a wonderful presentation that expanded all the hearts and minds in attendance.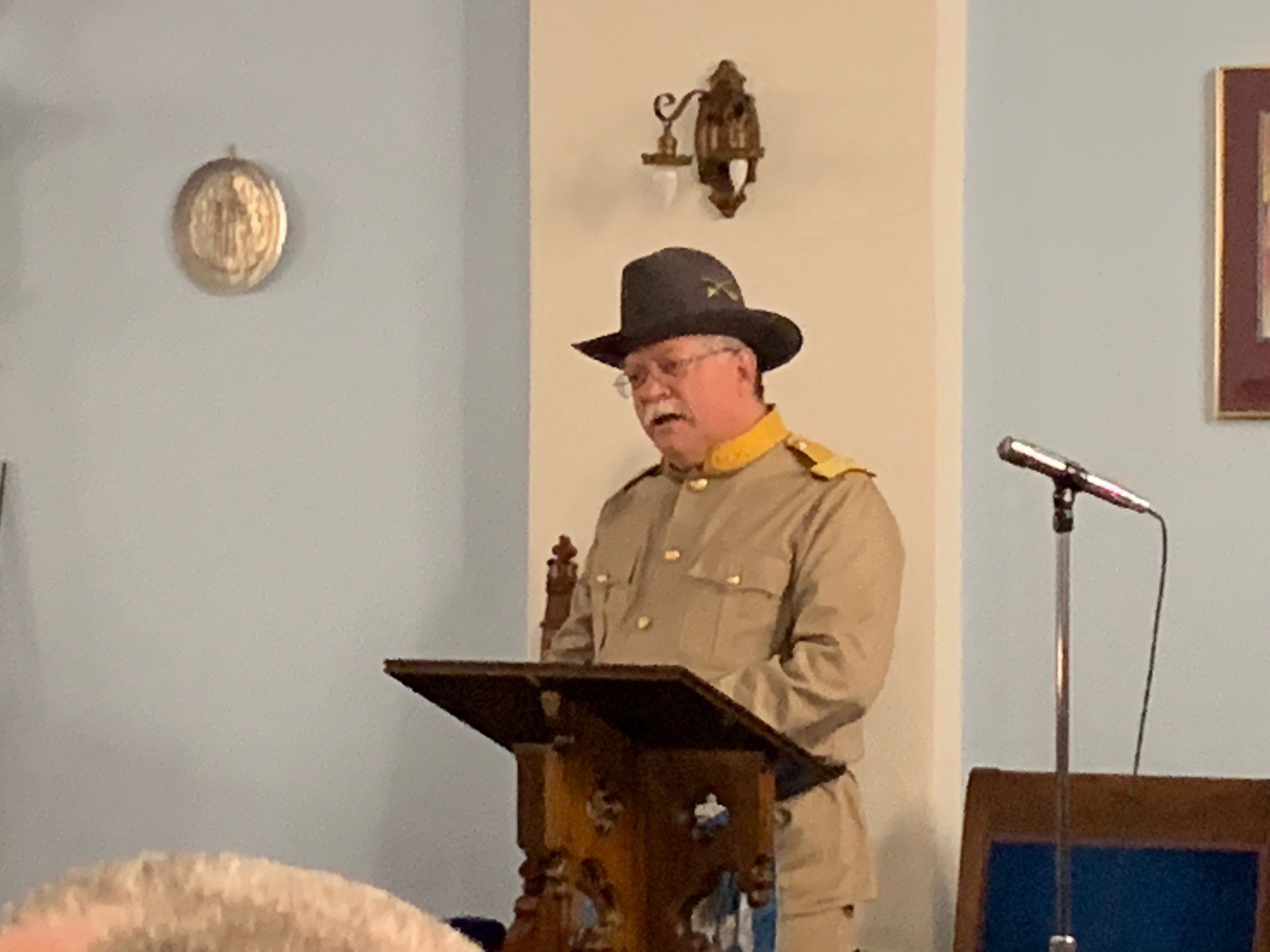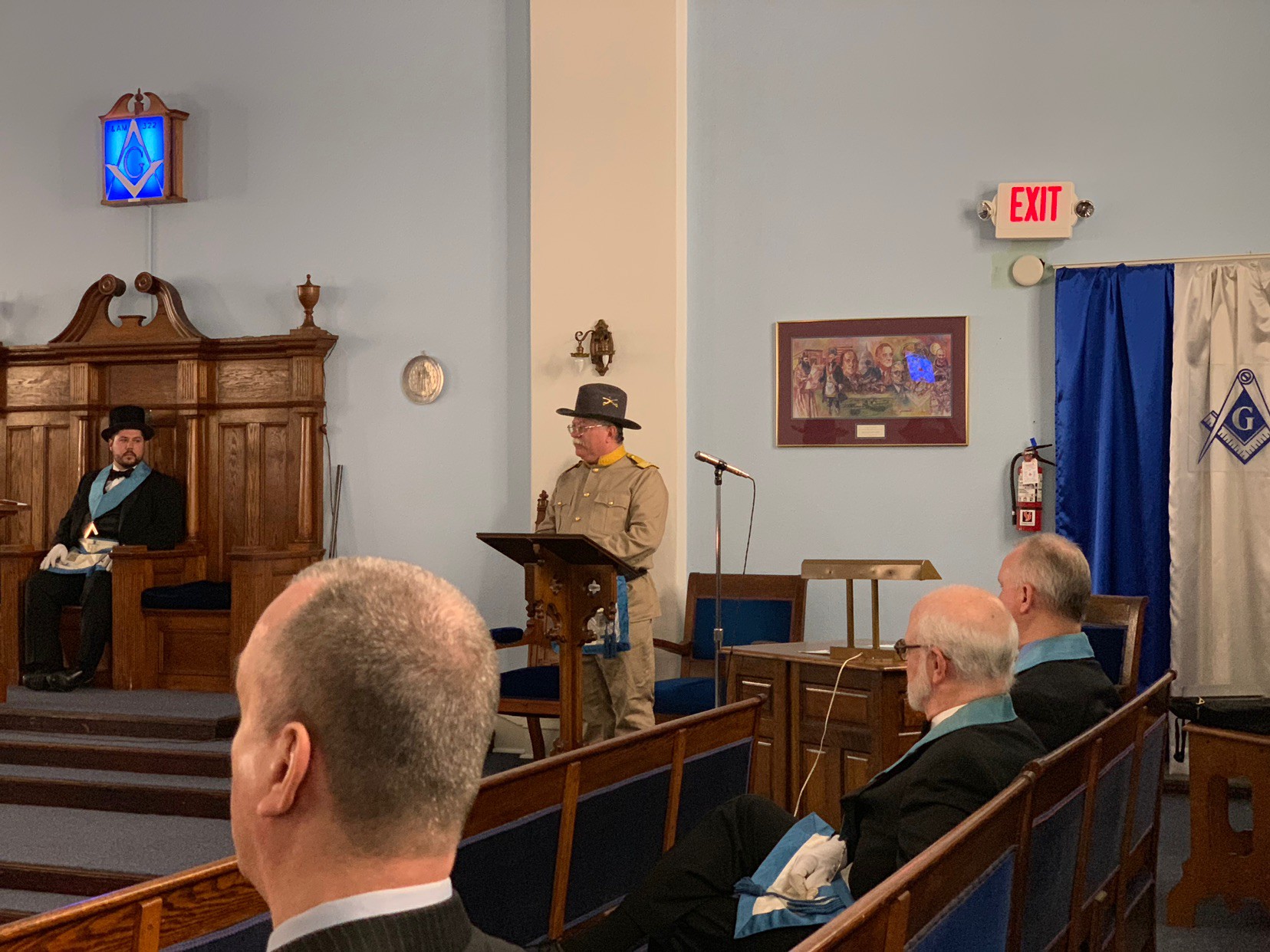 West Chester #322